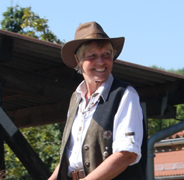 Gudrun
Born 1961, love riding Icelandic horses, trail riding guide (cert. IPZV), looking for small and big wonders of nature, ...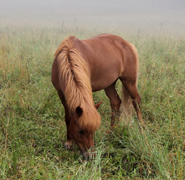 Fafner
Born 2003, cute and reliable, but checking his people! Most times quite fast on his way, but sometimes also strolling along.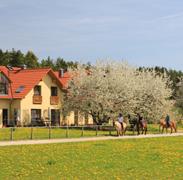 Samainhof
A unique community of people and their horses. Starting point for most of the trail rides, trail ride station, riding lessons, ...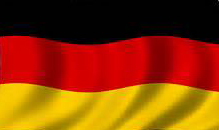 Contact:
Gudrun Kaiser
Email: kaisergudrun@yahoo.com
Phone: 09131-43454
Facebook
Flyer
Prices 2020

Hiking and travelling ...
... sometimes without my horse!


Proposals for trail rides from Samainhof

Batzhausen for lunch
Finsterweiling for ice cream
Fichtenranch for beer

Now:

→ It's springtime! Liverleafs and primroses blossoming! White cherrytrees in the Franconian Swiss!

Rides, hiking with horses, and more in the Franconian Swiss!
→ Arnleithen community

How to get there:

Samainhof / Google Maps
Arnleithen / Google Maps

Trail ride stations and more

Oberpfalz
Unterfranken
Schwaben
Oberbayern / Tirol

wanderpfer.de
wanderreitkarte.de