Trail riding workshop and training ride (1 day Fanconian Swiss)
How to use map and compass, forecast the weather, plan your tour, ...
Costs
EUR 200,-/Person

plus costs meals, incl. topograph. maps, training material

Dates on request, please contact me via email.
Date planned:
June 7th, 2020
---
Come on! Getting started!
You and your horses come to the Samainhof or to Arnleithen. In the afternoon we will check the equipment, there is an opportunity to organize things which are missing.

A 2-hours training with map and compass and briefing the tour will follow, maybe we have some time left for a short ride in the wonderful surroundings.

Dinner and overnight stay at the Samainhof, in the Indian tipi in Arnleithen, or a nearby guesthouse (costs not included).

After breakfast the next morning we will start our trip, I will accompany you half day until lunch break. On our way we will do further exercises with map and compas. After lunch you will take over and ride on your own to the next overnight stay.
Costs
EUR 300,- / person

Pre-conditions
I assume that your horses are save in cross-country and on the road. Saddles and bridles to be in good state. Physical constitution of horse (and rider) appropriate to the planned hours of riding per day.
---
As you like!
Of course, I can make an offer according to your personal wishes regarding length of ride, one or more days, etc.

Also, only training only for map and compass ist possible.

Please contact me, I'd like to make an offer.
---
One day your horse will say, "The answer is yes. What was the question?"

- Pat Parelli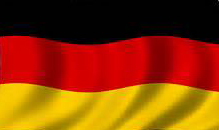 Contact:
Trail Riding Gudrun Kaiser
Mail: kaisergudrun@yahoo.com